Polyester, Polyamide and polypropylene fibers and filaments are all made with SPINNERETS of high alloy and stainless steel. The material to be selected depends on the spinning process and the cleaning method to be used. One selection criterion is the spinning pressure, which determines the type and treatment of the material. Modern CNC Technology in production and sincere laboratories procedures assures the high precision of spinnerets. The use of modern specially developed machineries for use in the micro field, guaranties profiles in all possible dimensions all of the highest Quality.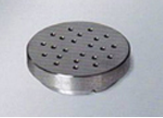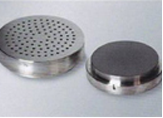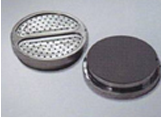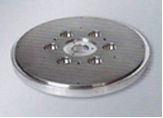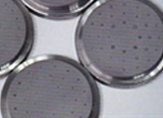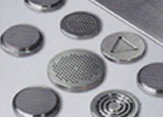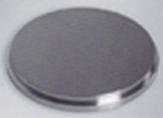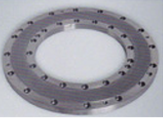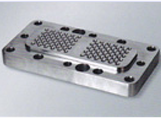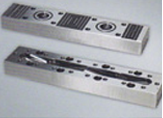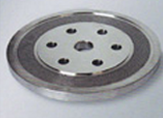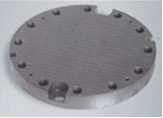 Made of Tantalum high quality material

Made of Tantalum high quality material. Useful in silk and chemical fiber manufacturing area.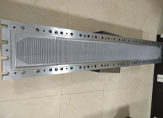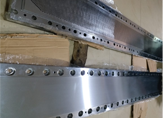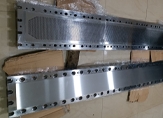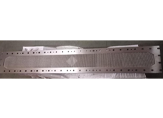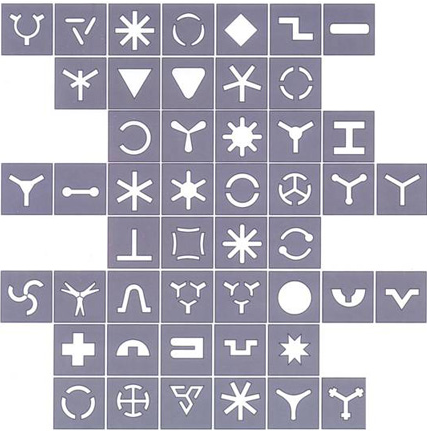 | | | | | | | |
| --- | --- | --- | --- | --- | --- | --- |
| AISI | 304 | 304 | 316 Ti | 329 | 430 | 431 |
| DIN | 1,4301 | 1,4401 | 1,4571 | - | 1.4016 | 1,4057 |
| ANALYSIS | | | | | | |
| C | 0.08max | 0.08max | 0.08max | 0.06max | 0.12max | 0.20max |
| Cr | 18 - 20 | 16 - 18 | 16-18 | 25 | 16 - 18 | 15-17 |
| Ni | 8 - 10.5 | 10-14 | 10-14 | 5 | - | 1.25 - 2.50 |
| Mo | - | 2-3 | 2-3 | 1.5 | - | - |
| Cu | - | - | - | - | - | - |
| Ti | - | - | 5XCmin | - | - | - |
| Cb/Ta | - | - | - | - | - | - |
| MECHANICAL PROPERTIES | | | | | | |
| Density Yield | 7.9 | 7.95 | 7.95 | 7.8 | 7.7 | 7.7 |
| Strength Kg/mm2 | 20 | 21 | 23 | 50 | 27.5 | 60 |
| Tensile Strength Kg/mm2 | 50-60 | 50-60 | 50-65 | 70 | 50-65 | 80-140 |
| Elongation(min)% | 50 | 45 | 40 | 30 | 20 | 14 |
| Reduction(min)% | 60 | 60 | 50 | 55 | 60 | 45 |
| Impact(min.)Kgm | 8.60 | 8.60 | 8.60 | 8 | - | 3.0 |
| Hardness HB Solution annealed | 130 - 180 | 130 - 180 | 130 - 180 | 200 - 220 (26-28RC) | 250 - 275* (26-28RC) | 270 - 290* (28-30RC) |
| Hardness (max) HB | 130 - 180 | 130 - 180 | 130 - 180 | - | 130 - 170 | 450 |
| Magnetizable | - | - | - | Yes | Yes | Yes |